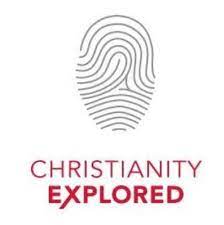 Who can you invite to hear the best news ever told? Christianity Explored is part of our strategy to reach out to the community.    It's a course exploring the life, teaching and ministry of Jesus Christ. Over 7 weeks we will read the gospel of Mark, and have the opportunity to explore who Jesus is, what is his mission and what it means to follow him.  Each session involves dessert, an exploration of a Bible passage, a short talk, and group discussion. The course will run for seven Wednesday nights from 4 May starting at 7:30pm and finishing at 9pm. Who can you invite to hear about who Jesus is and what he's done?  All welcome. Registration is not necessary. Just turn up on Wednesday night. 
Please call the Rector on 0401 289 919 if you have any questions about the course.
St Peter's is a welcoming Anglican church serving Cremorne and beyond.
St Peter's has a strong tradition of rich liturgical worship for all ages with emphasis on the reading and preaching of God's word, together with remembering the centrality of Jesus' sacrifice for us through sharing in the Eucharist (Holy Communion). 
With three services on a Sunday and one on a Tuesday, there are plentiful opportunities for worship.
If you enjoy our on-line services or do not yet feel able to return to services in the church we will continue offer an on-line service. 
Services will be livestreamed at 9am and 10.30am each Sunday and available to watch afterwards.
Our service times are:
Sundays: 7am Eucharist; 9am Eucharist (with music) and 10.30am Service (with music) and including our children's program, SPC JAM.
Tuesdays: 10am Eucharist
Visitors are welcome at any of our weekly services. 
We look forward to welcoming you soon to one of our services at St Peter's Cremorne.
Changes to COVID restrictions
• QR sign-in is no longer required • Masks are optional and singing does not require being masked • Ventilation of the church and David Armstrong Room will still apply The church will not reopen during the week, except for Tuesday service and when Redlands resumes chapel services. The Wardens