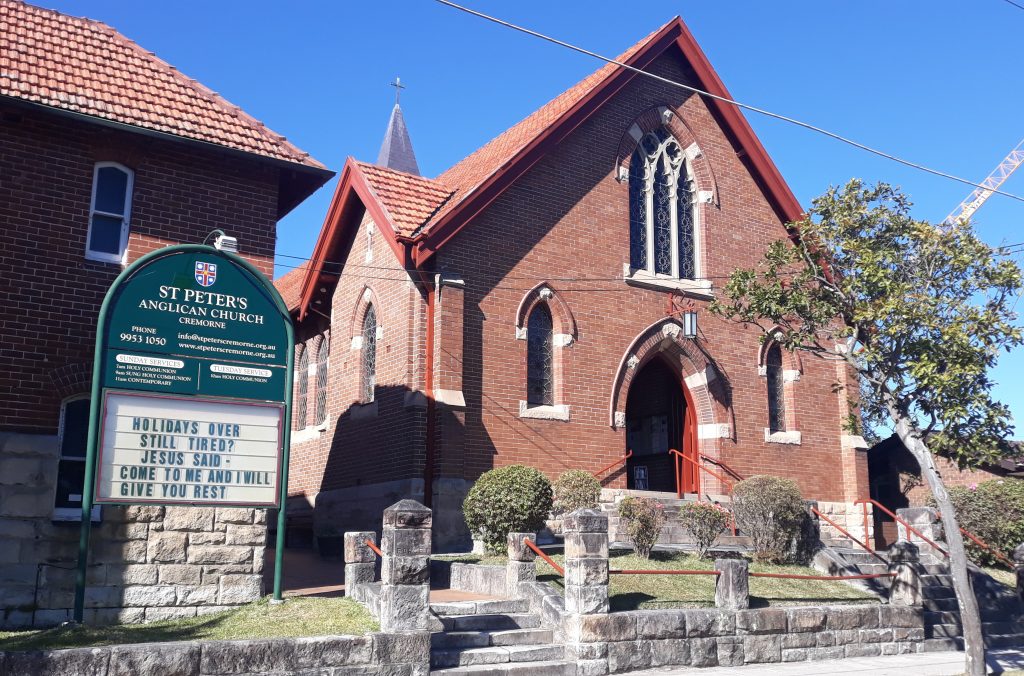 The Archbishop of Sydney has now advised that all public church gatherings in Anglican churches across this diocese should cease until further notice. There will be no church services at St Peter's this Sunday and no 10am Eucharist on Tuesday. If you have any needs from St Peter's you can call the parish office on 9953 1050 between 9am and midday on Tuesdays and Thursdays or call the rector, Rev'd Tim St Quintin on 0401 289 919, Please continue to care for one another, telephone each other, identify anyone with particular needs. Please let the rector, the pastoral care team, or the church office know if you yourself are sick or have particular needs.
We are a welcoming, inclusive, high church Anglican parish with a worship tradition focused on weekly Eucharist, both said and sung. We celebrate major feast days with a solemn liturgy. We are a friendly and caring community drawing our congregation from Cremorne and beyond.
We are sorry but for the time being we are unable to leave the church open for private prayer and reflection.
Next services:
Due to the developing coronavirus situation there will be no services held at St Peter's for the next few weeks. We will continue to update this website as information is available.
Office hours: Tuesday and Thursday 9am-12pm