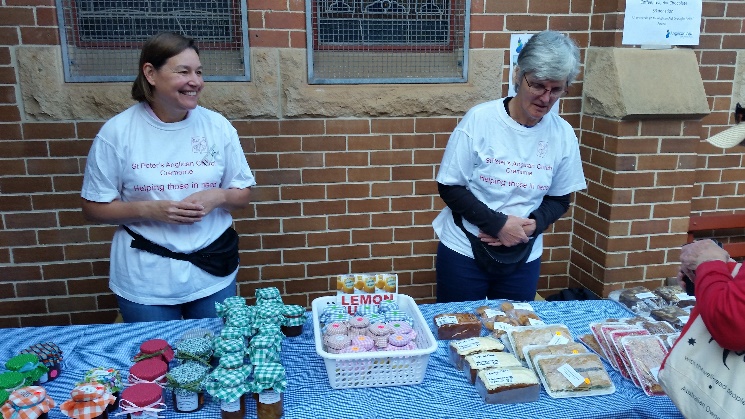 Each year St Peter's undertakes activities to raise funds for mission. Our annual fundraising target is $10,000.
This year we have already hosted two Election Day Market Stalls on our terrace, selling craft, produce, books, barista-made coffee and the ever popular bacon and egg rolls and sausage sandwiches, which together raised nearly $8,000 for mission.
Each month we have a cake and produce stall on Sundays between the services.
"Mission is finding out what God is doing and joining in." Rowan Williams
These events bring us together as a parish, and raise essential funds for Anglican outreach to those in need both in Australia and our near neighbours overseas.
We support Anglican agencies in general, such as Anglicare and the Anglican Board of Mission, plus Taldumande Youth Services based in North Sydney which supports local homeless young people, and the Anglican Aid Drought Relief for Farmers in NSW.