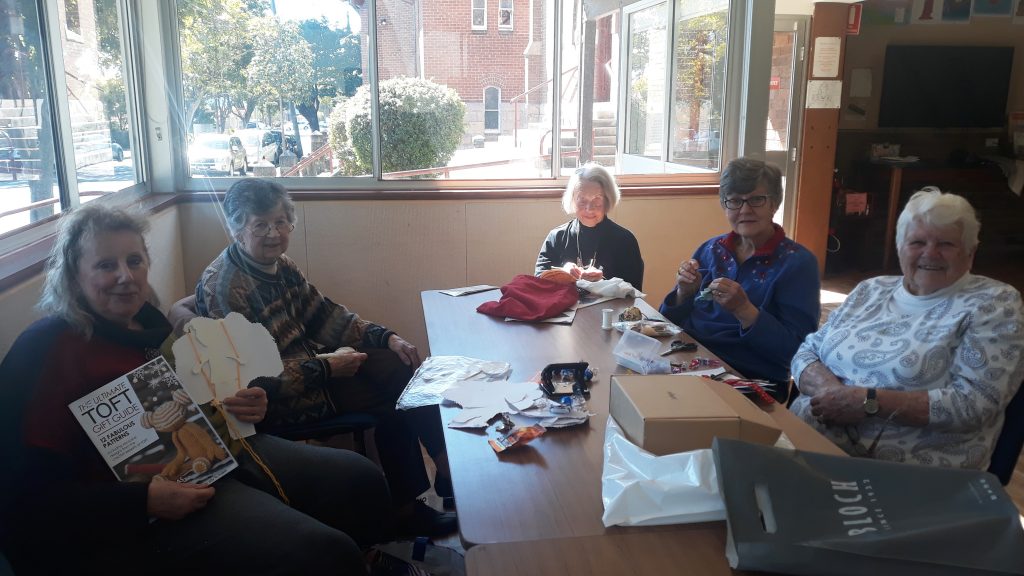 The Crafters
The Crafters meet once a month on a Tuesday over a cup of tea or coffee and some friendly conversation. You can bring your own craft or come and learn a new craft. From time to time the group holds a stall to sell some of the goods created, with money raised being donated to mission. All levels of experience are welcome in this friendly group. If you would like more information, please email the office at info@stpeterscremorne.org.au
St Peter's Patchers
The St Peter's Patchers share a love of patchwork quilting and meet once a month on a Thursday in the David Armstrong Room. Tea, coffee, friendly conversation and lots of room to spread out your quilt are all on offer in this group. If you would like more information, please email the office at info@stpeterscremorne.org.au
French Conversation
French conversation groups meet each Friday fortnight in the David Armstrong room at St Peter's. The groups are led by Sophie Beaumont, a native French speaker. The Intermediate group meets from 10am-11.30am and Beginners group meets from midday to 1.30pm. There is a cost of $5 per session which is donated to mission. Please contact Sophie on 0409 476 713 or sbeau2090@gmail.com if you would like to join one of these groups.
Study Groups
Our study groups are now in recess and will resume in 2020. Please contact the Rev'd Tim for further information or if you would like to join a group at rector@stpeterscremorne.org.au or on 0401 289 919.
Street Library
St Peter's has a Street Library located within the grounds on Waters Road, to the left of the church entrance and accessible directly from the footpath. The books are free, so please help yourself. And if you have a book you would like to share with others, please place it in the library. Take a book, leave a book, share a a book!